Awards
Award for THE BEST ANTENNA for AS-1800 antenna SAT Kurier Awards 2012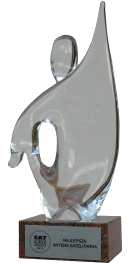 Our AS-1800 dish won the contest organized by SAT Kurier digital television magazine, in the category "The best satellite antenna".
The award ceremony of took place on 19 September 2012, the first dayof SAT-DIGI-TV 2012, a digital television fair in Warsaw.
Award for THE BEST BIG SATELLITE ANTENNA for AS-1800 antenna SATKrak 2008 exhibition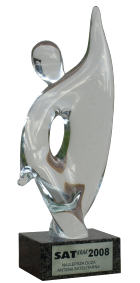 On 16 October 2008, during the SATKrak 2008 exhibition prestigious awards were given away in 19 categories. In the category "The best big satellite antenna" a prize was awarded to our AS-1800 antenna.
Special award FOR THE INNOVATION for Laminas SATKrak 2004 exhibition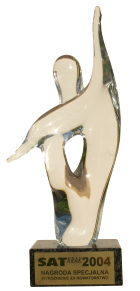 During the SATKrak 2004 exhibition in Krakow, the Laminas Ltd. received the special award for the innovation. By this award the contest jury honored the new Laminas product AS-2700 that is the biggest offset satellite antenna produced in Poland.
more

about us